2016 has approximately 13,000 LEDs this year with the strings on the house and trees. There are also 8 inflatables, a lit wreath, an unlit wreath, a series of lit candy canes, and the NOEL display (from 2015). Below are a series of pictures showing how it looks from the road. The display comes on at sunset and shuts off at midnight. The display is entirely controlled using my home automation system, based on the Securifi Almond 3 and a set of controlled outlets. Not sure I ever want to get into the music and flashing lights (definitely not on the whole setup at least) but I do want to expand on system and allow more individual control.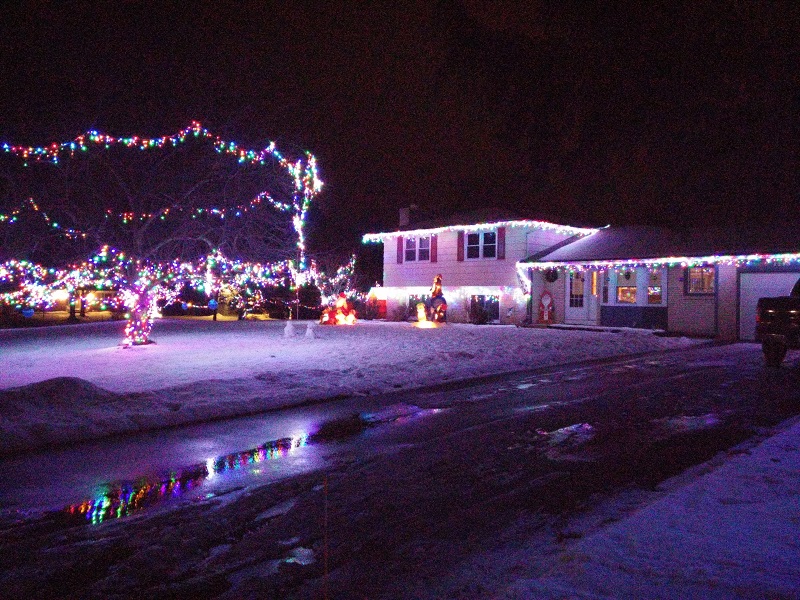 Front of the house, from the right side.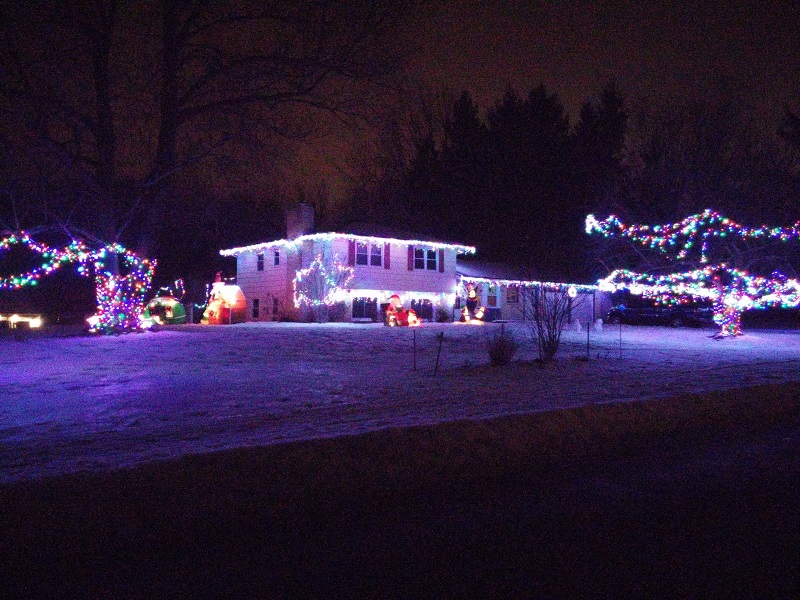 Front of the house from the left side.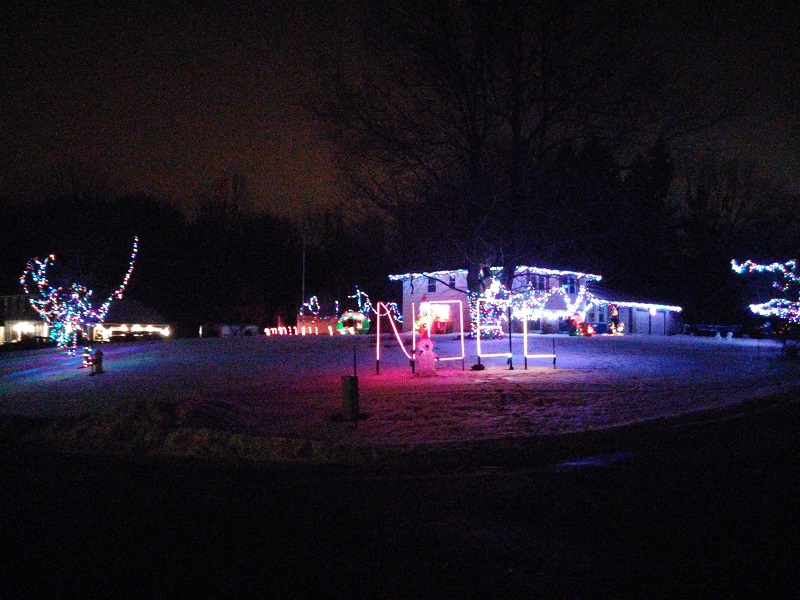 View of most everything from the corner.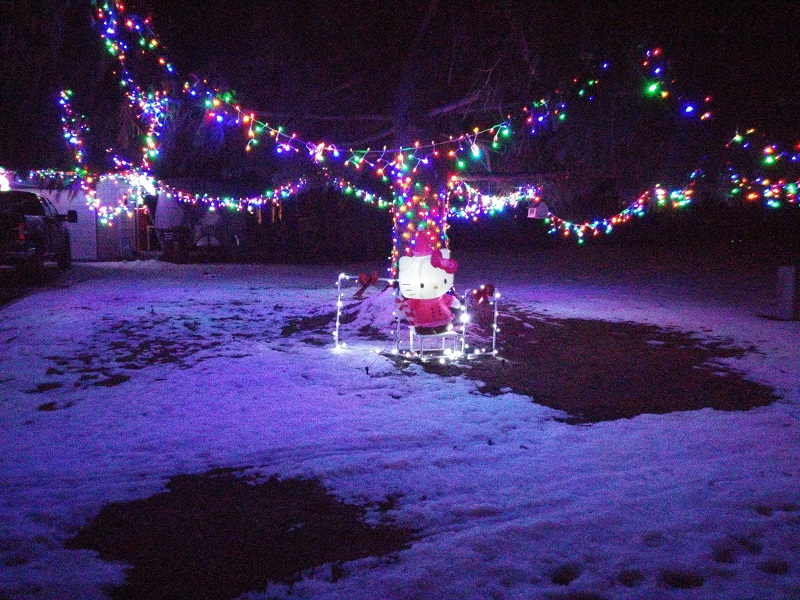 Closer view of Hello Kitty on her stand with her new Christmas boxes.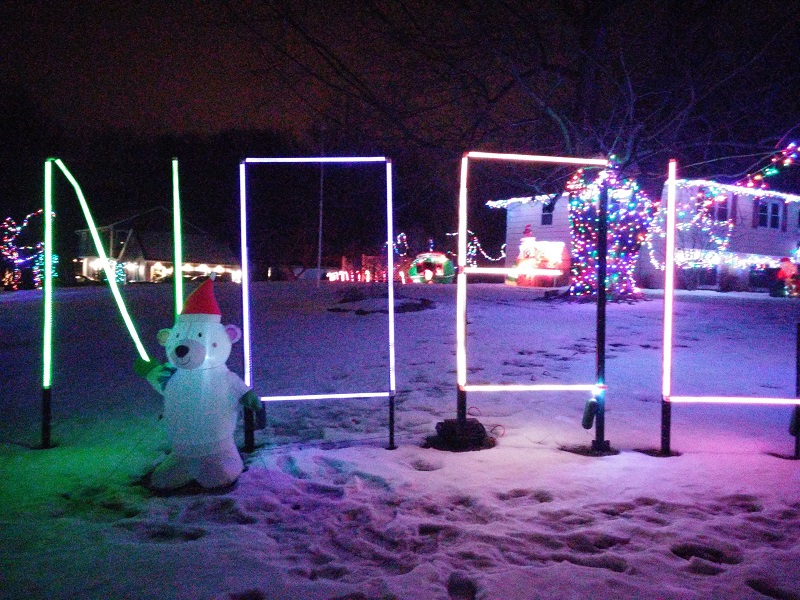 Closer view of the NOEL display this year.